The baseball doughnut was invented by New York catcher, Elston Howard, in 1955 which steered the majority of players away from swinging multiple bats in the on-deck circle.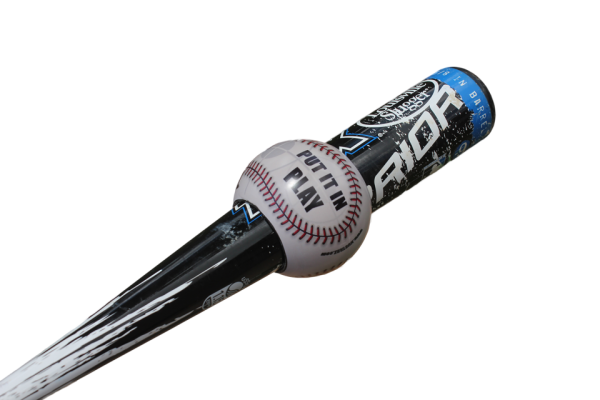 Today, there are several options to weight a bat to warm-up batters in the on-deck circle or in practice.  There are even different names for this simple function; some players call them donuts, baseball doughnuts, batting weights, bat sleeves, bat rings or even bat wraps. NuStarz Sports calls their line of batting weights, "BatW8z" *(bat w-eight-s).
The benchmark for a good baseball or softball hitter is to hit the ball and get on base successfully only 3 out of 10 attempts.  Well, that sure sounds easy, but the fact is… as all players know… there are both physical and psychological elements that go into hitting that make it one of the toughest things to do in all sports.  In 10 attempts, you walk back to the dugout  7 times having failed your goal.  How do you NOT question your ability, approach, reason or potential?
NuStarz Sports goal is to bring products to the game that provide both fun and function as well as confidence. BatW8z  provide the function of a batting weight that is the right weight, well balanced and shaped like a baseball for visualizing bat-to-ball contact.
BatW8z are also meant to remind players that the game is fun and with the right design, improve confidence before facing an opposing pitcher.  (ie. TheRipper and "I RIP Fastballs")
The NuStarz BatW8z designs are based on baseball lingo, game situations, coaches sayings and dugout chatter!
BatW8z add weight to bats, warmup hitters, turn heads, and make dugouts chatter. Baseball with BATTITUDE! Check them out at  https://nustarzsports.com/BatW8z